🌴
Ecotourism Baja California Blog

🌴
🌊
Embark on Ecotourism Adventures – A Legacy Since 1989

🌊
Discovering Baja's Ecotourism Marvels
and Adventurous Escapades
Baja California is an enchanting canvas where ecotourism intertwines with exhilarating adventure travel, creating an unparalleled destination for explorers. For over three decades, Kevin Warren, founder of Baja Spirit Ecolodges and Tours, family and friends have been at the forefront of this captivating personal and professional journey.
Ecotourism and Adventure Unveiled:
Baja's Distinctive Allure
Nestled between the Pacific Ocean and the Sea of Cortez, Baja California holds a symphony of natural wonders. Since 1989, Baja Spirit Ecolodge and Tours (formerly Baja AirVentures, same company & owners, just different name) has passionately showcased the region's ecotourism marvels, inviting travelers to immerse themselves in the rich tapestry of Baja's diverse landscapes.
 Baja Embracing Ecotourism in Baja California: A Responsible Odyssey
Ecotourism Baja California takes center stage as we dive into mindful and responsible travel practices. Our Baja blog guides you to striking the delicate balance between Baja adventure travel, nature and preservation, ensuring your journey contributes positively to the local environment and cultures.
A Journey to Hidden Treasures: Ecotourism Baja in California Unveiled
Imagine traversing ethereal deserts, snorkeling with gentle whale sharks, petting a friendly California Gray whales, and engaging with local communities. With each Ecotourism blog post (more coming soon), we unlock the doors to Ecotourism in Baja California, offering insights into secluded paradises and remarkable encounters that redefine your travel experience.
Baja Spirit Ecolodge and Tours: Your Ecotourism Companion
Kevin Warren and his vast network of Baja enthusiasts and thousands of former guests are beacons of knowledge and expertise at the heart of your Baja ecotourism journey. Our travel veterans, deeply connected to the ethos of Baja Ecotourism California, share their tales through immersive photos, captivating videos, and compelling narratives.
Embrace the Spirit of Ecotourism Baja California
Your voyage through Baja's ecotourism wonders is a testament to the harmony between humanity and nature. Let Baja Spirit's blog guide your steps, ensuring that every footprint you leave is one of respect and admiration for Baja California's Ecotourism splendor. 
  📸🎥🌵🐋🌞
Ecotourism Baja California Blog See Below
Baja California Eco-tourism photos, videos, news and stories – republishing OK with link back to this website and attributes.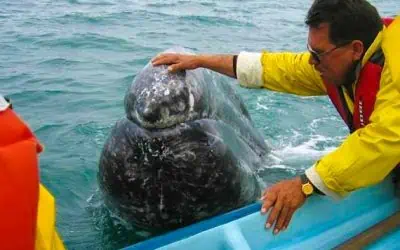 Here Are Answers to the Most Frequently Asked Questions About Baja Whale Watching Kevin Warren,...
read more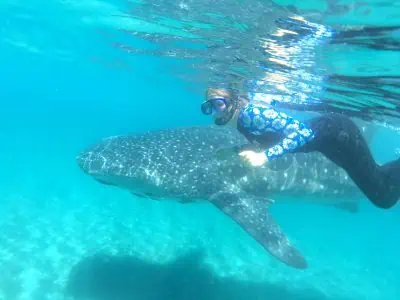 Baja Whale Shark Tour Snorkeling Questions and Answers to Help You Decide if  Experiencing Baja...
read more