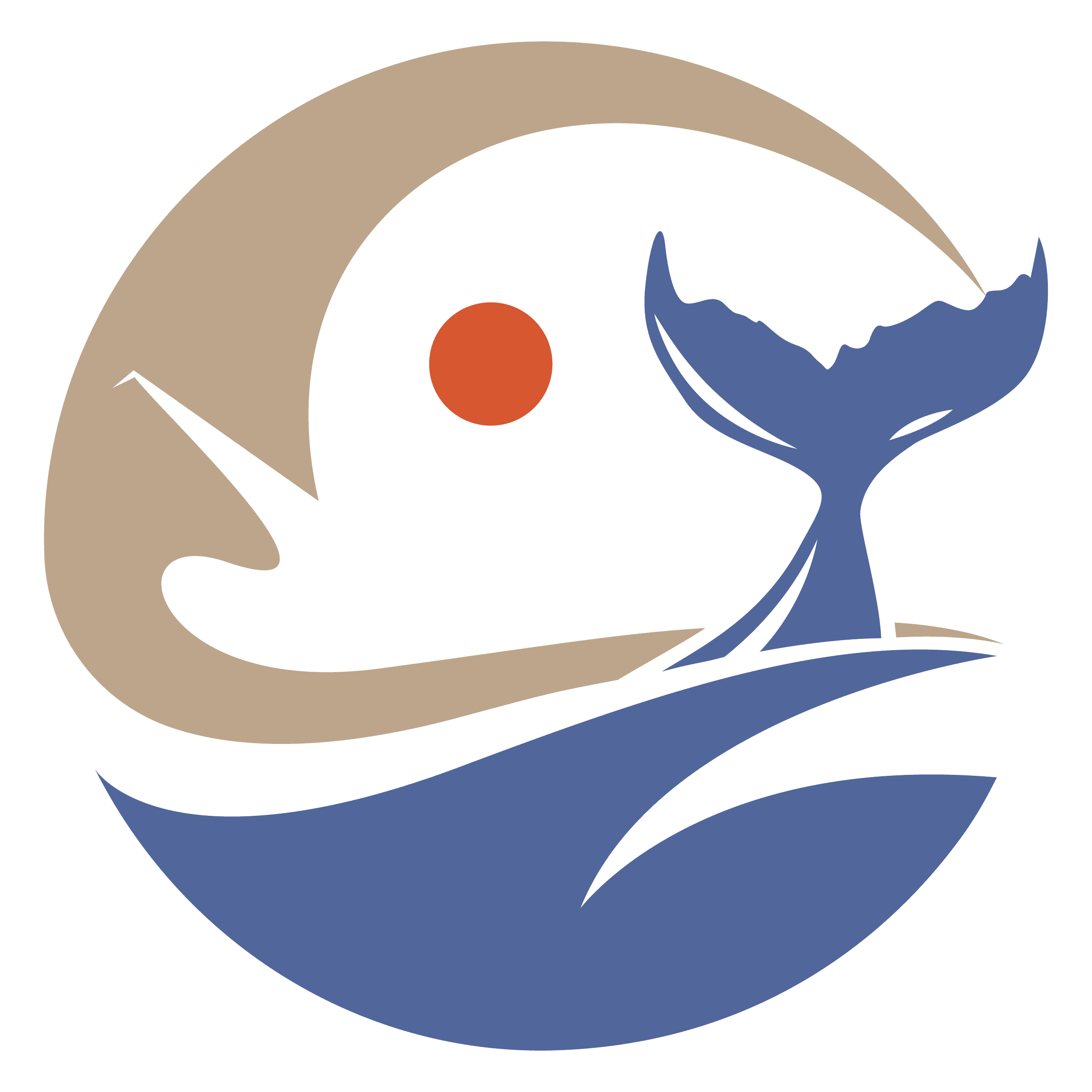 Baja Adventure Tours
About us:
Our Mission
Baja Spirit's mission is to combine excellent service with safety and nature-based Baja adventure tours and soft ecotourism vacations. And we strive to create a fun and relaxing environment for our guests in remote areas of Baja, Mexico and the Sea of Cortez. And we both promote and encourage a greater appreciation, awareness, and preservation of our environment.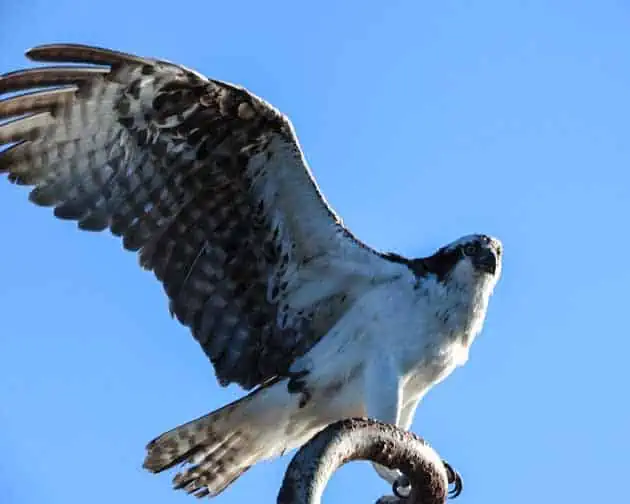 Our Goals
• To operate responsible Baja adventure tours in undeveloped areas of Baja
• To facilitate local community involvement in our programs and operations
• To maintain a sustainable level growth at all levels of our operation
• To protect and conserve the environment, and the wildlife and cultures that live within it
• To provide ongoing, quality training for all staff and guides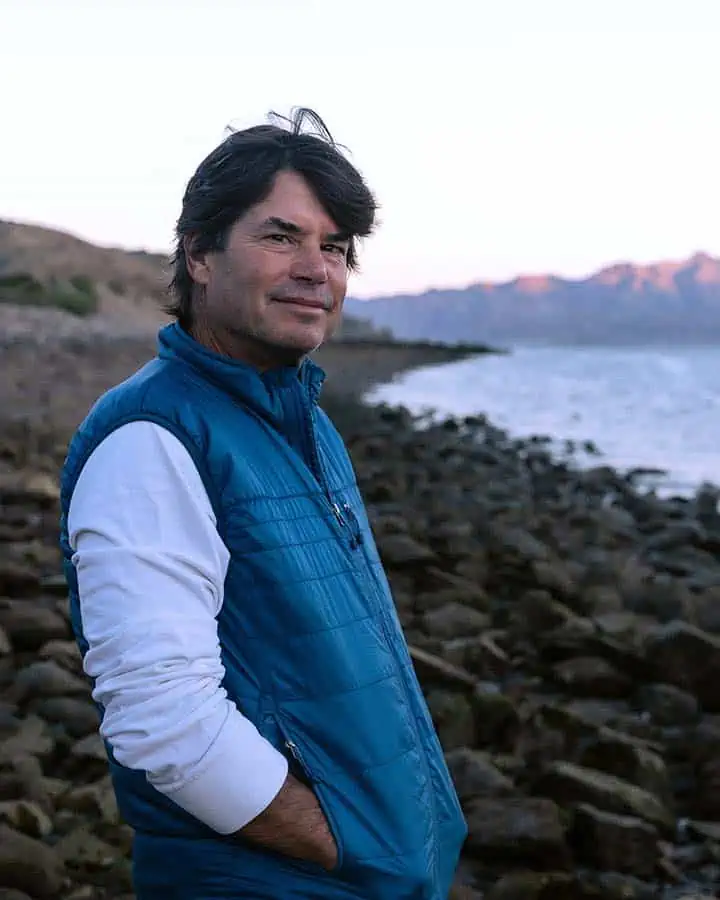 Our Founder
Kevin Warren
Kevin is a pilot, guide, and founder of Baja Spirit. For 40+ years, he has helped thousands of travelers like you enjoy Baja's remote and off the beaten path and locations, far from the crowds of tourists.
To this day, Kevin is an avid surfer, sportsman, husband to his wife Carolina, and proud father of three daughters.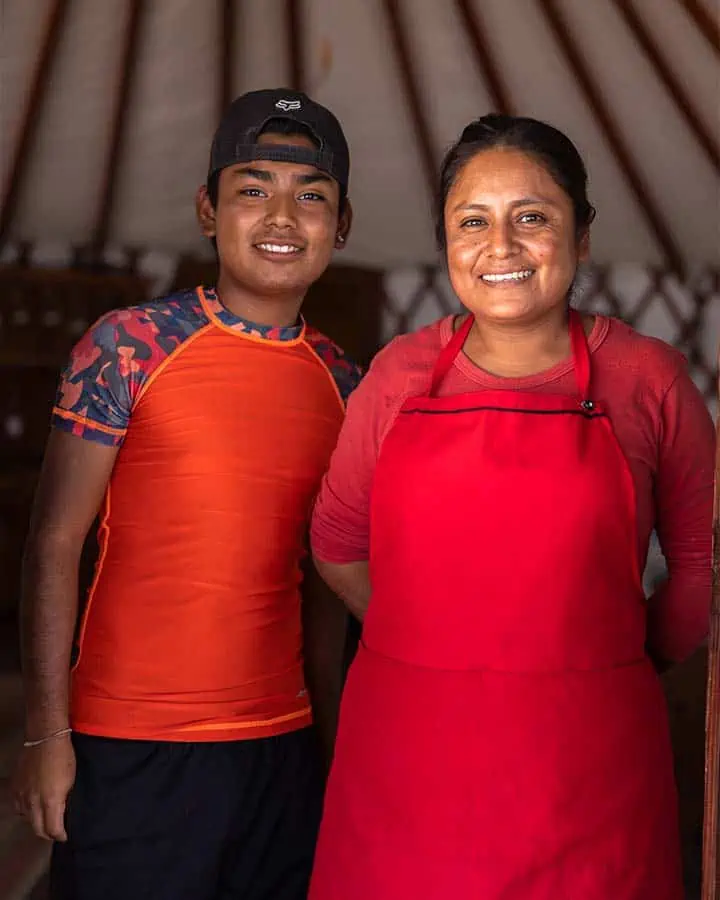 Our Staff
Our staff consists of experienced Naturalist Guides and local Mexican staff of boat captains, fishermen, chefs, and the cleaning care of our ecolodges, and bring so much to the entire Baja Spirit experience.
Our team is committed to providing our guests with safe guided experiences, outstanding service, mouth-watering fresh food, and an added slice of authentic Mexican culture.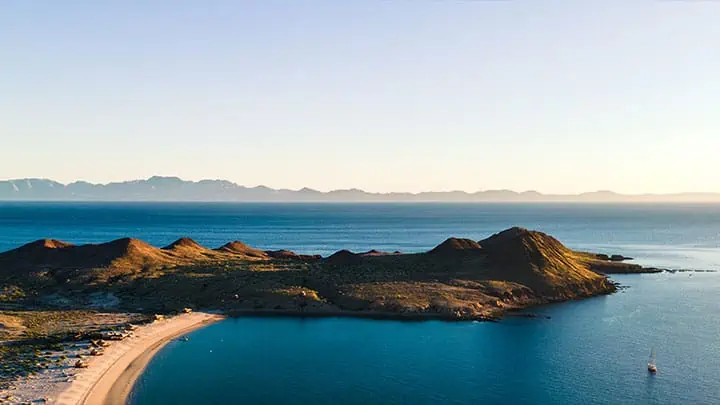 Our Location
Situated in between a Unesco World Heritage site, a National Marine Preserve, and the largest Desert Preserve in Latin America, we have a truly one-of-a-kind Baja adventure tours location.
Our ecolodges are a 14 mile boat-in only journey from the nearest town, Bahia de los Angeles (Bay of the Angels). Our views here are pure untouched nature – vastly different from the typical Cabo and La Paz "Baja Experience" with tourist resorts, crowds, and noise.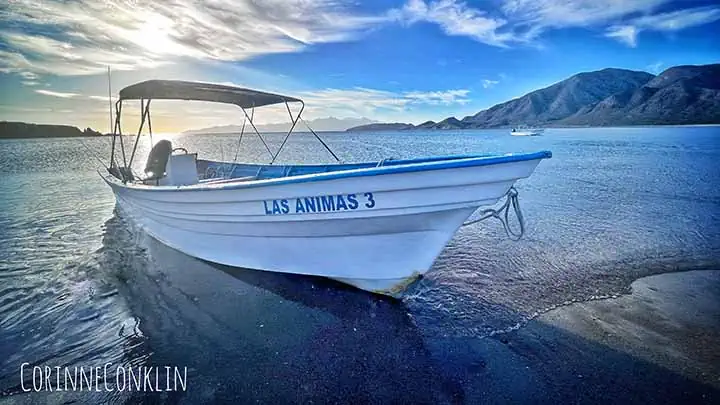 Our Boats
We use our pangas for just about everything from fishing to wake boarding and inner tubing! The opportunities for time spent on the water are never ending! You'll love the comfort and speed of our pangas as you're zipped out to the nearby islands in search of large game fish, to dive in the surreal blue waters, or when viewing the areas wildlife. A Hobie Bravo, "easy to sail" catamaran as well as an assortment of single and tandem open and expedition class sea kayaks are ideal for paddling, wildlife viewing, exploring hidden coves, and discovering romantic secluded white sand beaches.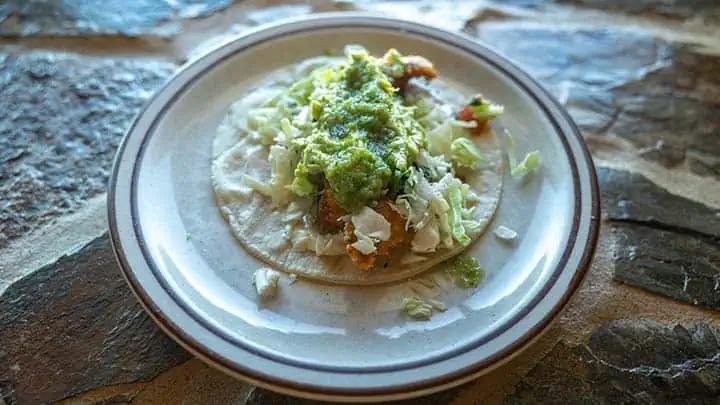 Our Meals
Food is a key element to any Baja Adventure Tours travel experience. In our case, the source of a good deal of positive feedback from our clients. We use only the freshest local ingredients when we prepare top quality meals for our guests. Whenever possible our staff and guests harvest seafood from the ocean by fishing and snorkeling. Fresh from the sea, Baja Airventures creates cuisine that would make any chef envious. Meals are well balanced and servings ample. We can also accommodate special vegetarian or vegan diets.
Our story begins when our founder, Kevin Warren, got his pilot's license and started traveling to the Baja Peninsula to build flight time necessary to become a commercial pilot.
On these trips, he started looking for remote point breaks for surfing. He developed a talent for landing his planes on beaches and dirt roads, and would bring camping gear to surf.
Kevin befriended the local fishermen, who'd bring fresh fish and lobster, and their wives would cook meals for Kevin and his guests.
Kevin would stockpile gear at local point breaks, set up camps, and fly friends and guests down to these remote beaches.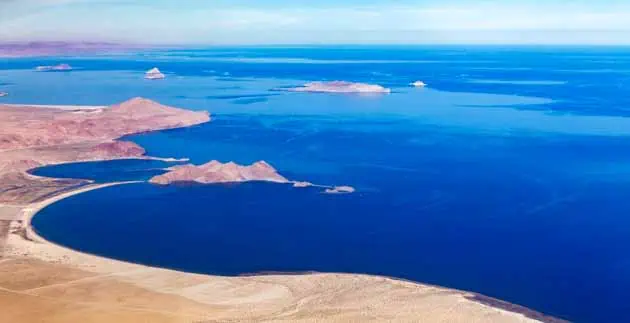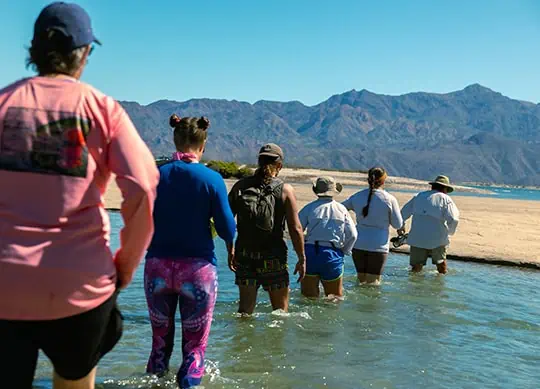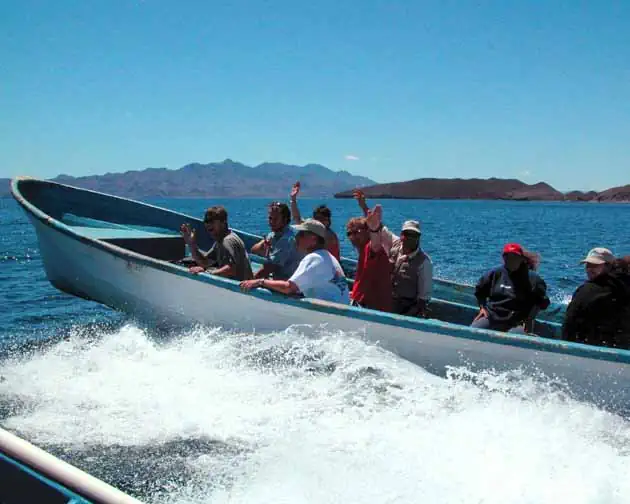 ""Word of mouth quickly spread the news about these unique Baja adventure tours, and Kevin came to know every hidden gem on the Baja Peninsula.
But there was always one location that was unlike any other, just a short boat ride from Bahia de Las Animas on the Sea of Cortez.
Kevin realized there was no one else doing this. This was before "Baja adventure tours" really existed. Inspired by the feeling of changing people's lives by bringing them down to have magical and safe remote nature experiences, Kevin made the decision to take a leap and find a way to bring more groups down to the peninsula.
Our Baja Ecotourism Tour company was formed with the name "Baja AirVentures".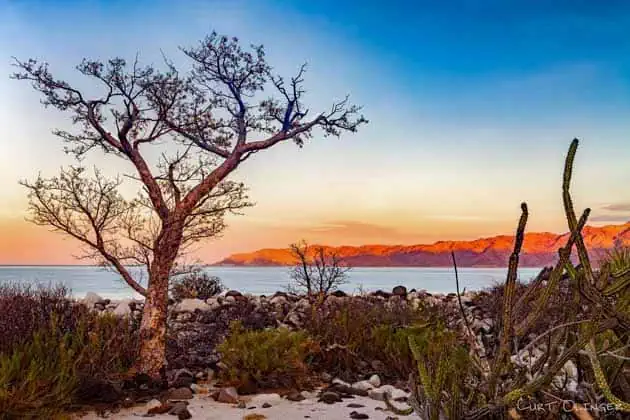 Continuing to bring groups of professional surfers like Kelly Slater and Shaun Thomspson down to the Pacific coast – Kevin found yet another unbelievable experience.
Migrating Gray Whales would come right up to the surfers, curious and friendly. Again, Kevin was compelled to share this experience with others, and started bringing small groups on whale watching ecotours in these bays.
After a decade of significant growth for our Baja adventure tours and ecolodges that began our Baja Whale Shark EcoTours. Countless memorable trips were taken with unreal bioluminescence in the water, an aurora borealis sighting, fin whales, dolphins, and our neighbor sea lions. More locals were employed and supported, and ultimately we built the Ecolodges, which made for a more accessible, peaceful, and comfortable experience.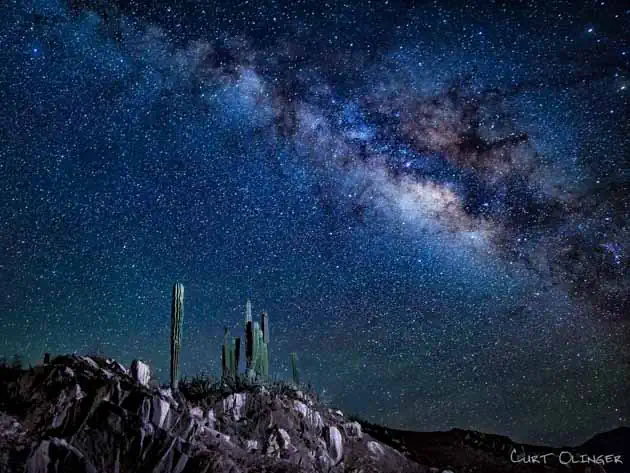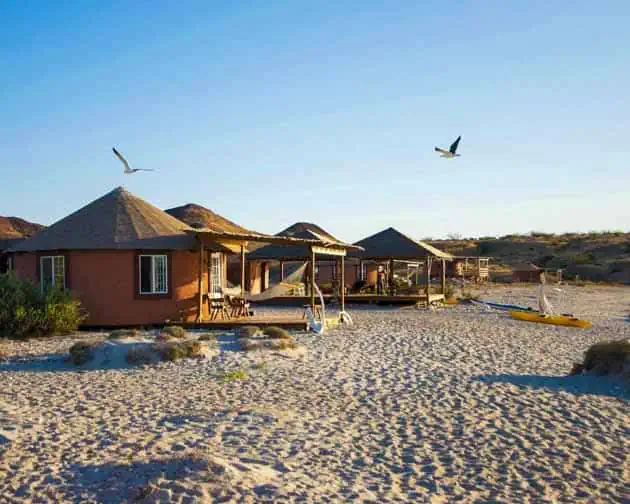 A big year for Baja Spirit. The opportunity came to purchase parcels of land in Bahia de las Animas, and we developed the first permanent housing that became the Baja Spirit Ecolodges.
Every piece of our 9 yurts and decks and the central lodge with all its facilities, came on trips with small boats called Pangas, 12 miles (25 kilometers) one way from Bahia de Los Angeles to the Baja Spirit Ecolodges.
A decade that served amazing trips to thousands of guests, one small group at a time. 2019 was the best year yet, with more groups and guests coming down than ever before with our team of guides
We were even chosed by the prestigious Young Presidents Organization (YPO) to run their annual family trip, which was a big success.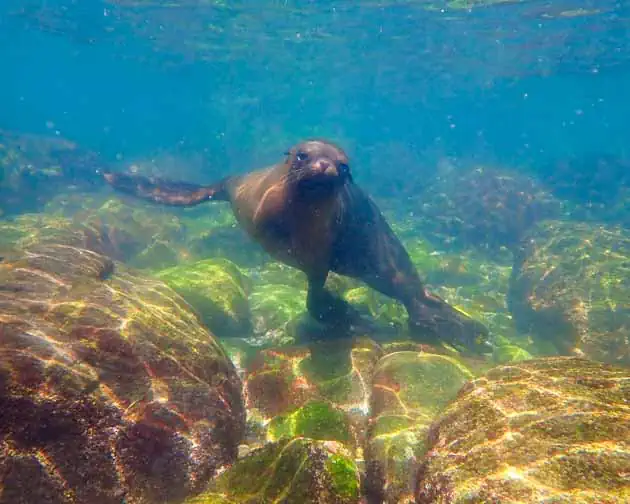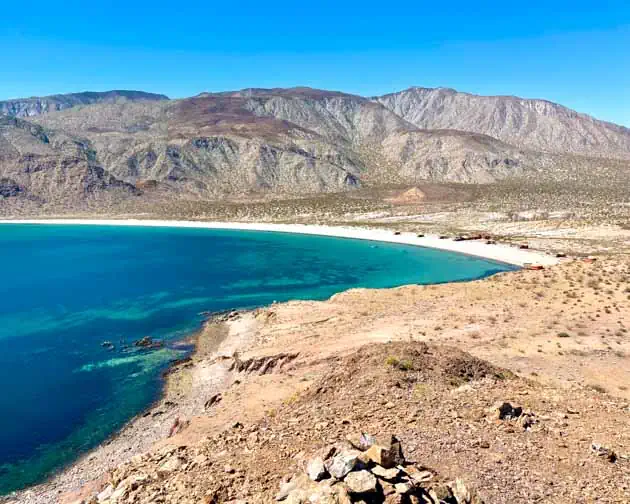 The global pandemic causes us to shut down operations for nearly 2 years, halting Baja adventure tours and Ecolodge vacations.
We open back up with a new name (formerly Baja AirVentures), to keep showing people the magic and Spirit of Baja. Smaller scale and rebuilding from the pandemic, but with more passion than ever, we are still here.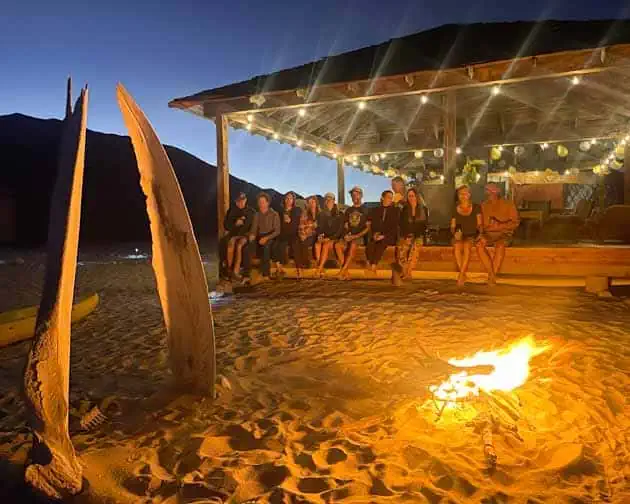 34+ years later, Baja Spirit is still here, sharing one of the most beautiful places in the world with people like you. A large part of our clientele continues to be repeat guests and referrals, and the fulfillment of sharing this part of the world with newcomers is what keeps us going.
With many people from many different backgrounds joining us, every group still shares one thing in common: the awe, wonder, and true amazement of the beauty of this location. We'd love to have you on one of our trips this year.
Call Kevin Now to Answer Your Baja Adventure Tour Questions or To Make Reservations
Make this a year that you always remember.
Which trip is on your bucket list?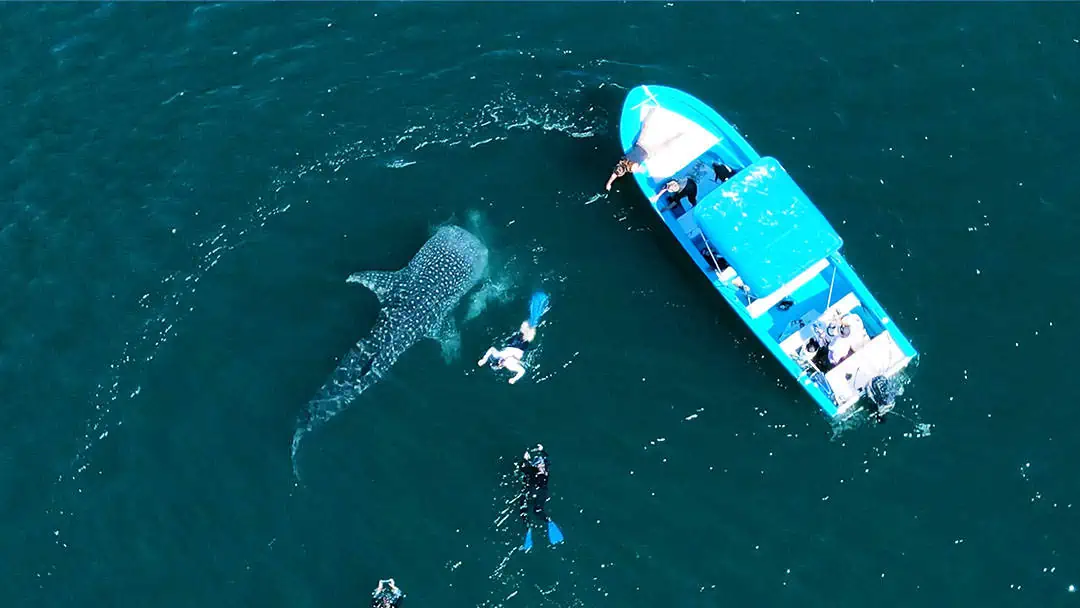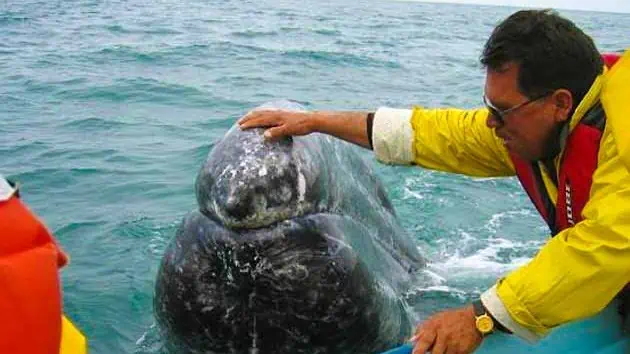 The only baja adventure tours to explore both the Pacific with up-close Gray Whale encounters and enjoy the pristine Sea of Cortez at our pristine boat in ecolodge location. An all-inclusive 6-day adventure and relaxation, and memories that last a lifetime.
Book your own private ecolodge stay for couples, families, and travelers. Enjoy this untouched boat-in location, turquoise ocean, fresh caught and cooked meals, and attentive local staff in Bahia de Las Animas.