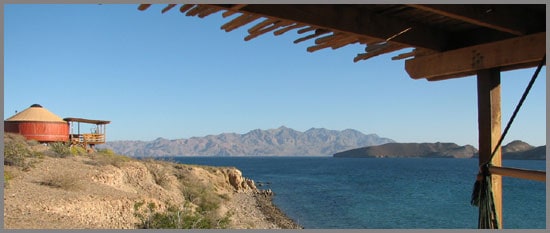 Baja AirVentures Las Animas Eco-Lodge
#1 Specialty Lodging in Baja California


Why Choose Baja Airventures?
Located on the Sea of Cortez and accessible only by boat, The Las Animas Eco-Lodge, is an all inclusive, soft adventure, multi-activity wilderness vacation destination ideal for singles, couples, families, and small groups
Private Experience
Stay in a Wilderness Eco-Lodge all to yourself, not a mega tourism destination
5 to 1 guide ration not a huge group of people
Very Small groups with whales practically to yourself
Pristine wilderness all to yourself compared to developed resorts with 1000's of people
Very small groups. Only 5 guest in a boat
Value for your Time
San Diego gateway city. Closest Grey whales nursery & whale sharks to US
3 days of snorkeling with whale shark
So many things one can do in addition to whale shark snorkeling and all included in one price
Includes access to all the toys: saving you hundreds of dollars
No need to go out for every meal. Great meals all included right at Las Animas EcoLodge
No need to travel to each activity, everything at your private beach
Additional excursions included – no extra charge, Includes: snorkeling with sea lions, exploring offshore Islands, Whale watching including blue and fin back whales, Bird watching, dolphins and more No reservations required: choose what you want to do or join or daily adventures
The Sea of Cortez
Our eco-adventure trips offer American comforts within the protected natural habitats of the region. We keep our groups small; they average between 8-16 guests. This ensures that each guest gets the attention they need. From the moment your trip begins, we take care of everything. Our experienced guides will transport you direct from San Diego, CA, to the remote corners of this exceptional peninsula. Baja offers abundant natural resources, beautiful wilderness, and clear tropical Sea of Cortez l waters. This all combines to produce the perfect natural holiday. Experience the "true Baja" with us. You'll be glad you did! In order to maximize your well-being, as well as to get you to an untouched wilderness setting in the least amount of time possible, we use only our own private carriage to transport you to neighboring Baja, Mexico. All our Baja fishing, whale watching tours, Baja surfing and Baja whale watching begins and ends conveniently in San Diego, California. Baja, Mexico is friendly, politically stable as well as being America's closest southern neighbor. Baja AirVentures capable and friendly staff , the isolation and unique natural wonders offered by the area, combine with our private transportation to create an adventure that's relaxing, fun, and awe inspiring, and at a great value. Your Baja vacation will include: ALL ground transportation, drinks, excellent meals, comfortable accommodations, and plenty of fun! Look forward to sea kayaking in Baja, whale watching trips, Baja whale watching tours, snorkeling, hiking, pure relaxation and much more – the ultimate soft adventure vacation.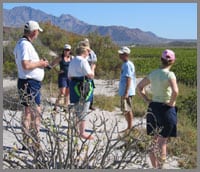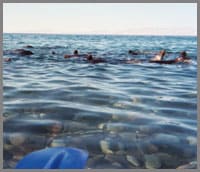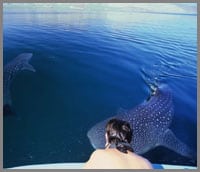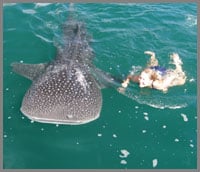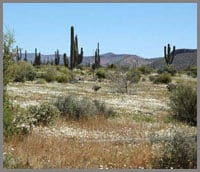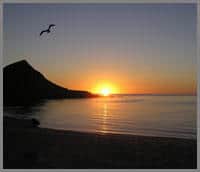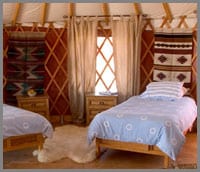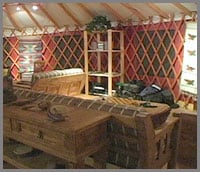 Enhance your Quality of Life
"The website and brochures do not even come close to representing the real beauty of this area." Comments from dozens of guests. Join us and find out for yourself!